As we continue our Twitter chats, I was really excited for our growth mindset video that we were getting ready to watch this past Mindset Wednesday. This growth mindset video was about how challenges build the connections between the neurons in our brain that literally create new knowledge. Wow, I guess I was learning something new from our elementary growth mindset videos!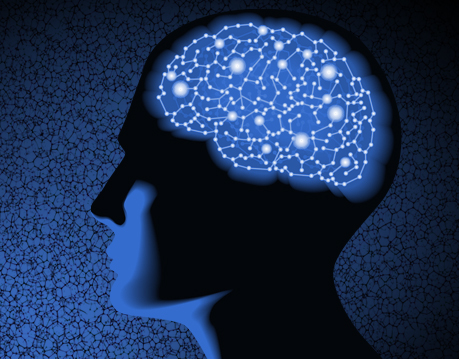 In a previous fixed mindset I may have had in the past, I may have thought that this concept may be "too complex" for my third graders. Yet, this video breaks down a complex idea of neurons and how they work in the brain and explain it in a simple way that the students totally understood. I feel like understanding the actual Science behind growing our brains helped some of my scientific or mathematical minds finally see the true concept of having a growth mindset.
In our series of videos we have been watching, the character Katie has given Mojo advice in how to grow his brain and not give up when he comes upon mistakes. In this video, the roles change. Katie faces a challenge, and together they visit a scientist who teaches them that challenges are great for our brain muscles! Challenges literally allow our brain to make connections between new and old learning. Mojo was the support system for Katie in this episode, so I thought that that was an important point to focus on during our discussion. I explained how sometimes even when we usually have a growth mindset, or at least we think we do, sometimes we come to challenges that really forces us to work hard to keep persevering and not giving up. Having a positive support system in a teacher, friend, or family member can keep us on track. We all promised as a class that we would be each other's support system to come to whenever we face a challenge.
Watch the video here
As a class, we constructed a discussion question to begin out Mindset Wednesday Twitter chat with Miss Griep's class. We decided to ask: Think of an example of a time that you  made some new connections in your brain. What were you doing? Then we answered this question. I was so proud of one of my student's responses. She said that yesterday we had learned about division and we made connections in our brain of how to do division by using previous learning of multiplication. This was a perfect example! I knew that now I could use this as an example to join prior knowledge to new learning. This is an important skill in reading especially. Students need to think about making connections between previous experiences and knowledge to make connections in fiction or nonfiction text.
In our Twitter chat, then we were excited to read Miss Griep's class discussion question. She asked us to think of ways that we can make connections in class this week and to set one goal for ourselves. This was a great way to connect to our previous discussion of using the word yet to set goals for future learning. Students shared many ways that they could set goals for themselves using specific examples of what we are learning in the classroom. Some examples were: building stamina in reading, reading more difficult non-fiction text about topics we are interested in, studying all of our multiplication facts, and solving tough division story problems. We discussed how we need to challenge our brain, because that is when it really has to work hard and make those strong connections between neurons.