I have already seen the language in our discussions during the school day in my classroom change since we have been talking about growth mindset. I have tried to focus my feedback more about the effort they are putting into their work rather them getting the correct or incorrect answer. My students seem to be understanding this focus and realizing that effort is what is going to drive their learning forward. I have instilled this idea of celebrating mistakes to learn from them in many ways.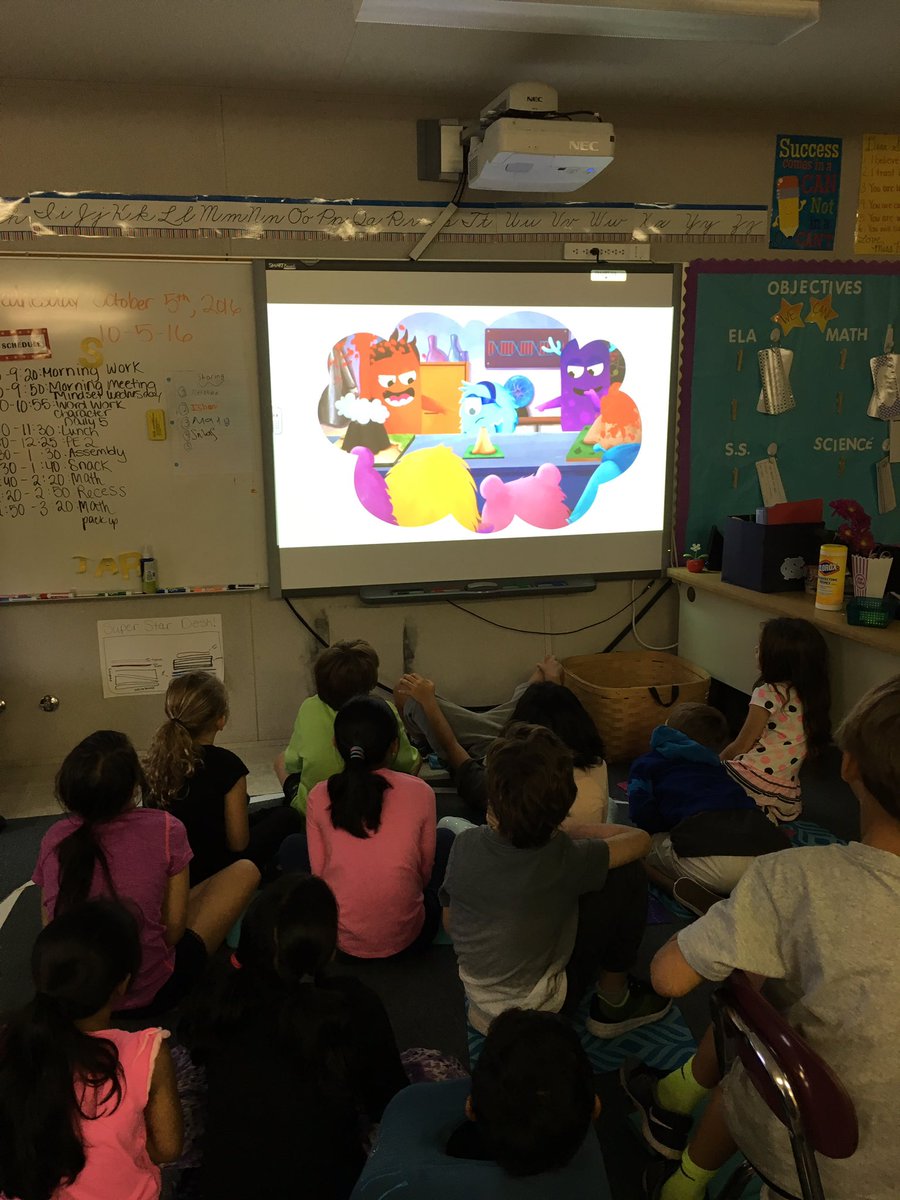 One activity that students are excited about is Mindset Wednesday (seen above). I have a 20 minutes morning meeting every morning with my students where we build our classroom community. We have been watching growth mindset videos during our group activity time on Wednesdays. The students like to watch the video and then we have a twitter live chat with Maddy Griep's class. We each tweet each other's class a questions and have a discussion. The students are excited to share their opinions and connections to the video over tweets. The mistakes video we watched last week is below.
Since our conversation about how we need to celebrate our mistakes to learn and grow our brain more, I have weaved different practices into our class discussions to motivate my students to think in this way. If we are doing partner or whole class work, I ask if students have made a mistake in their work that they would like to share. This has worked very well in our study of journaling and written response. Students will share moments where they forgot certain punctuation, spelling, or when they took out unnecessary information. I pay them a Burke Buck (our class economy system) when students are brave enough to share their mistakes with the class so that we can learn from them.
I further motivated students by changing the way that I have corrected their work. I understand that the way I was handing back work was not benefiting the learning process of my students. They were receiving work back, looking quickly at the grade and either yelling a quick "yes" so everyone would hear or just groan and put it away. Instead, I only have been grading work that I had to, and using their completed work as a time to share mistakes and grow their brain. In our first short answer passage assignment based on the book Ruby Bridges that we read together, I highlighted parts of the sentence that students should have used in their answer to correctly restate the question. Restating the question is a skill that I was assessing in this learning activity. If students restated the question correctly, than I did not have to highlight anything, unless the answer was incorrect. Students were easily able to see the words that were not included in their answer and how they could correct it. I also took pictures of students' work without sharing the names with the class. I modeled great written responses that used thoughtful language from their background and from the text. This worked really well. I also asked students to share "silly mistakes" that they are going to learn from. I was amazed how many students wanted to share what they missed. I feel that this exercise really benefited my students. It all started by celebrating our mistakes.